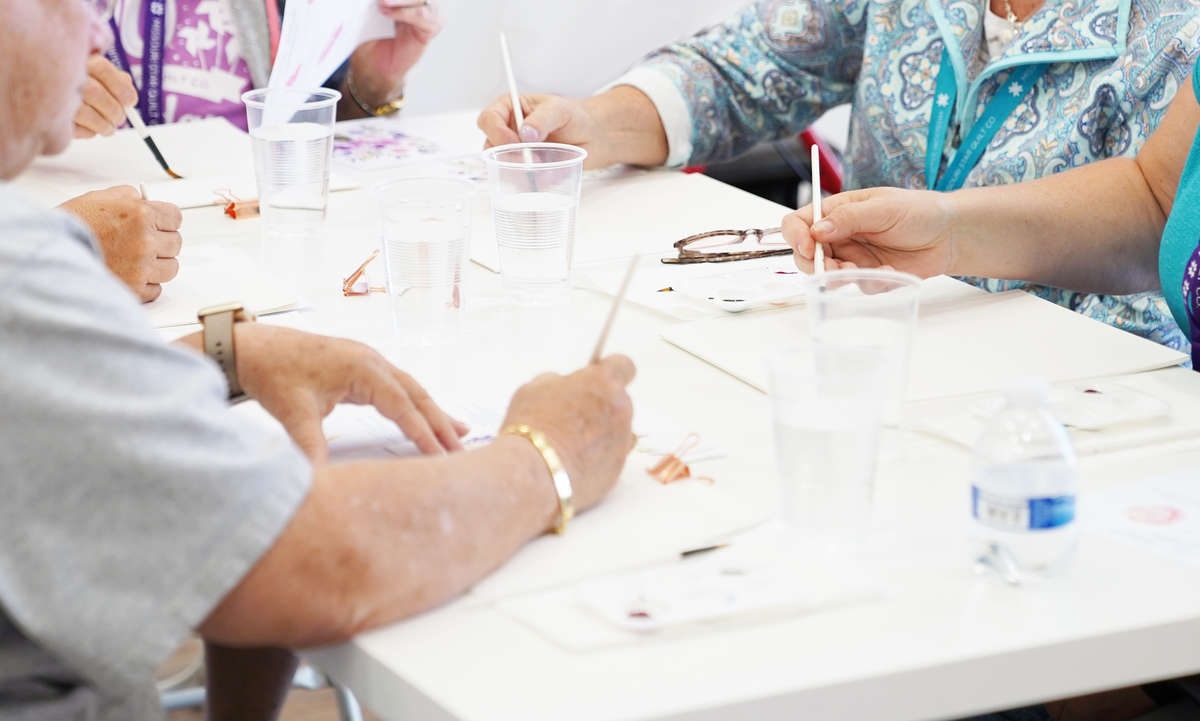 Have you been wanting to get together with your girlfriends but can't find something new and exciting to do? Maybe you've worn out your local movie theater or shopping mall, or maybe you want something more satisfying and involved than a night of sitting around and chatting. Don't let a lack of planning keep you from meeting up with your favorite people. We are here to spice up your girl's night in with our brand new
Paint Party Packs
!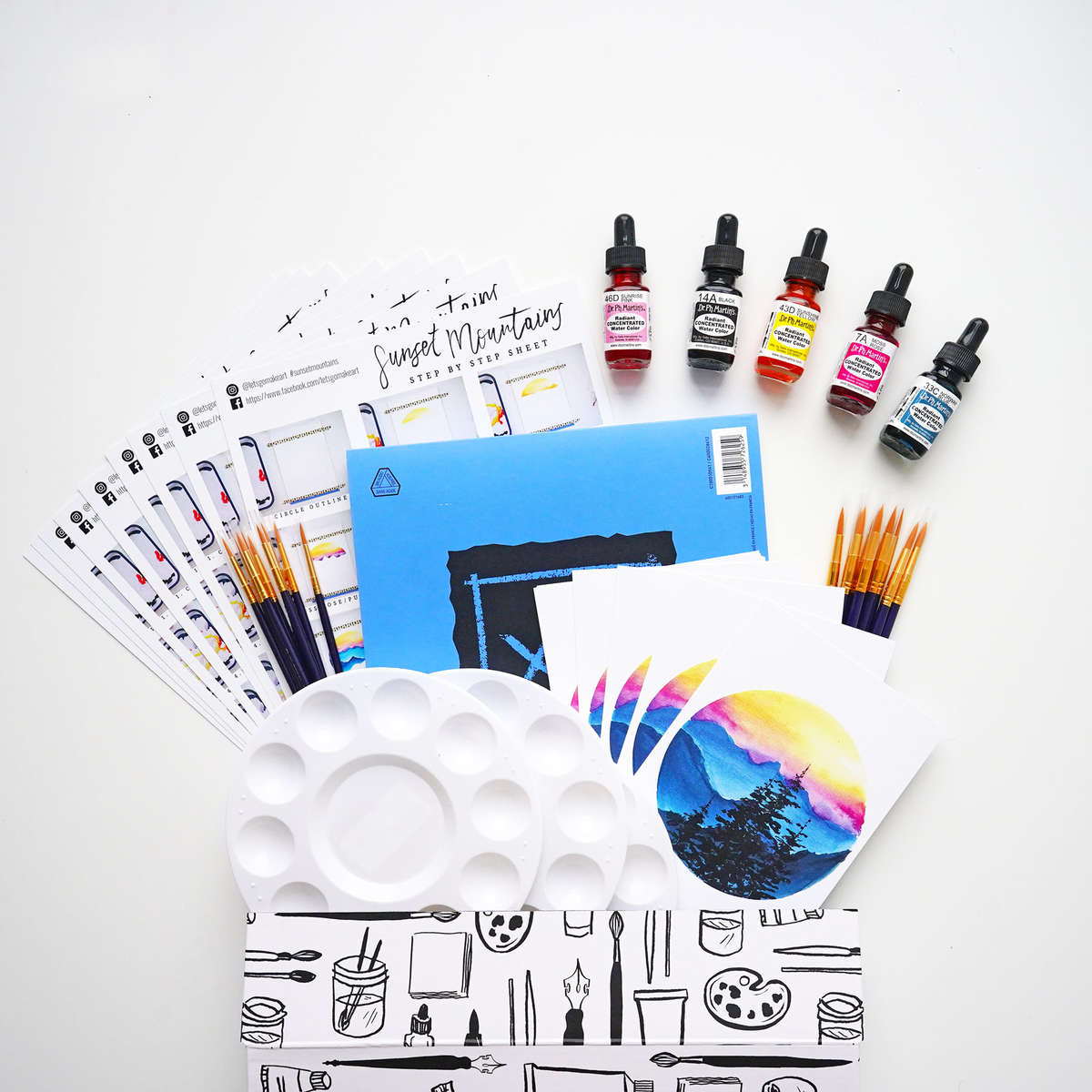 To get the party started, all you're going to need is a place to paint, access to
YouTube
, paint water cups, and one of our new
Paint Party Pack
s. Just one of these packs will have enough paint, brushes, paper, and any additional supplies needed for you and 9 of your friends to paint the same project together. Whether you have artists amongst your tribe or none at all, this is an activity that everyone can enjoy! The act of being surrounded by people you love to create something with your hands is not only therapeutic, but is also the perfect setting for you and your friends to be able to catch up, laugh together, and enjoy the little moments of life.
Shop All Paint Party Packs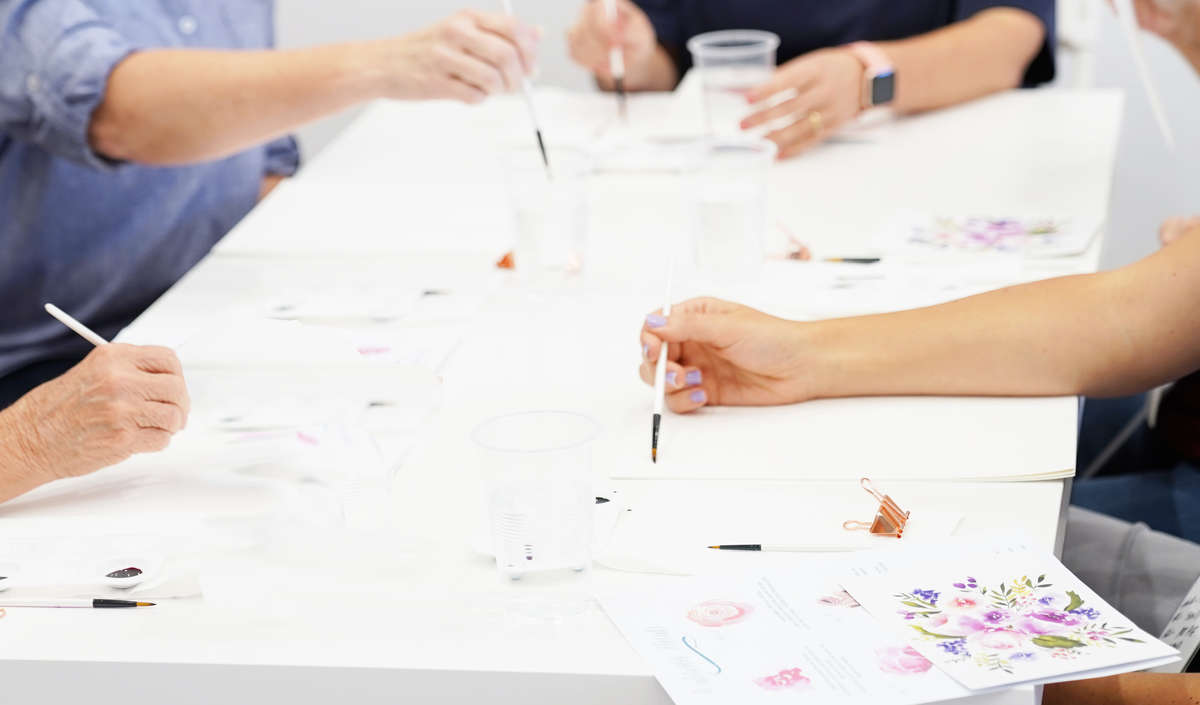 If you want to go the extra mile to make your girl's night one for the books, try some of these ideas!
Send out formal invitations to your guests (get creative and try making them yourself!)
Decorate for the occasion! Balloons dipped in glitter, a chandelier made from streamers, and just a dash of confetti can make all the difference. If you're feeling up to it, try making these adorable paper dahlias to add to your decor!
The only thing better than painting with friends is painting and eating with friends! Whip up your favorite snack or dessert to share with your guests. Need inspiration? Check out these team-favorites: Taylor's Favorite Pizza Bombs, Suzanne's Signature Carmelitas, and Brock's Favorite No-Bake Cookies. If you have a tried and true party food recipe, don't keep it to yourself! Leave a comment and share it with us!
If you want to be
really extra
, you can set up a corner in your home for a DIY photo booth! You're going to want to remember this night with all your favorite people and what better way to do that than with pictures that really capture the fun of the evening! (Be sure to
share
them with us and tag us at
#letsmakeart
- we'd love to see your paint party!)
PRO TIP
For any first-time painters who are hesitant to give it a try, you can start the night with some of our beginner watercolor videos. It's about having fun, not a perfect painting. Just go for it!
Watch Beginner Series
---