Bringing Adventure Back Home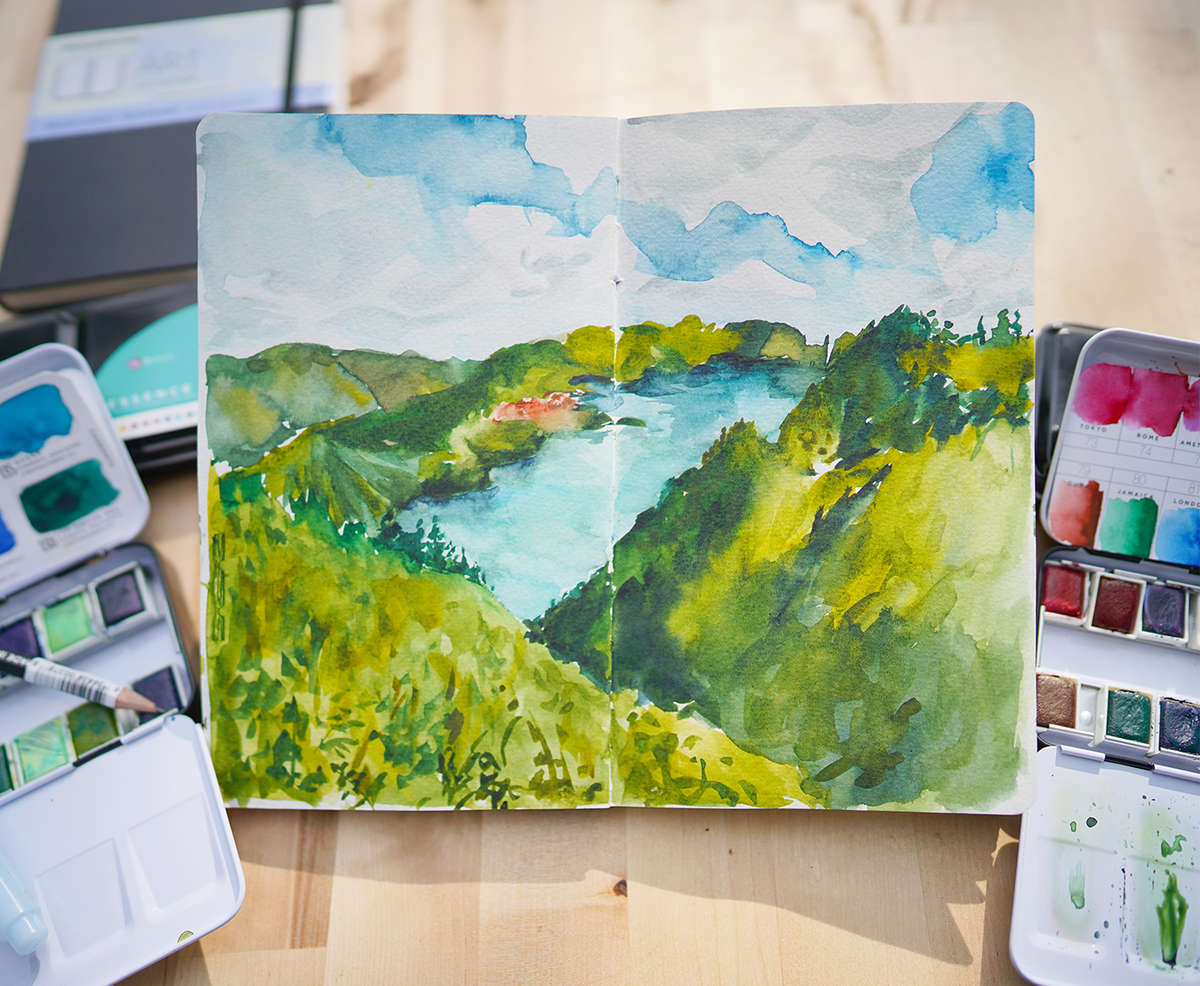 Picture this: you are visiting a new city, taking in the unfamiliar sights all around. Perhaps it's your favorite city or somewhere you've always dreamt of traveling to. Feelings of awe, wonder, and adventure consume you. Closing your eyes, the only thing you care about right now is soaking in the scene before you in attempts to capture every detail. Sure, you probably have a camera handy, but deep down you know photos could never do this place justice. Besides, it's the experience you came here for, right? How often have you found yourself on a trip wishing you could take a piece of it back home with you in more ways than just a social media update or a photo album that hides in the back of your closet?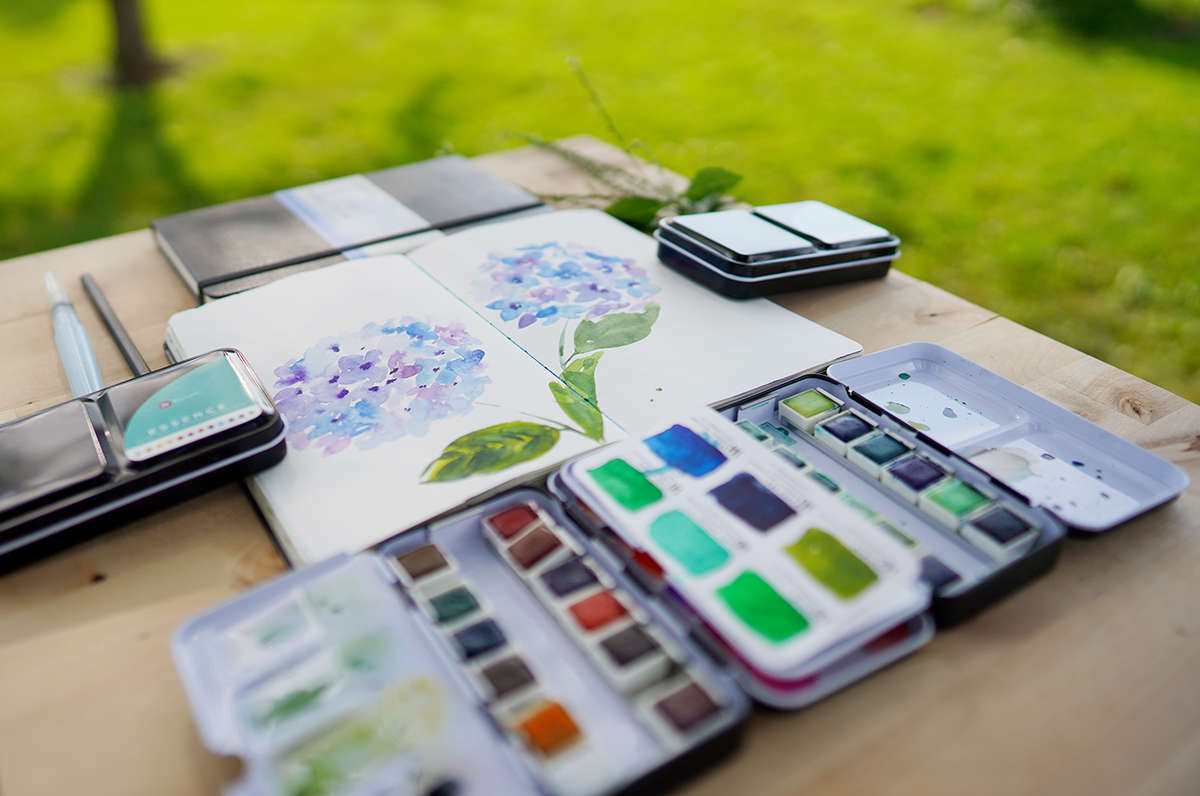 What better way to capture those moments that mean so much to us than through art! You might be thinking that the last thing you want to do is pack up all your art supplies and carry it with you everywhere you go, but the good news is that you don't have to! You can create a stunning visual of places or moments that spark good memories worthy of display in your home with a mini travel watercolor palette.
Each time Sarah shares her photos, we get many questions asking what type of notebook and paints are being used. Artist-grade tins such as the Art Philosophy Watercolor Confections offer a mini travel palette along with beautiful pan paints and a convenient loop on the bottom for easy holding. They come in a variety of color collections as seen here:
If you already own paintbrushes that you feel comfortable traveling with, be sure to store them in a way that the bristles do not get damaged, such as packing them in a hard case or bag. As for the water you could carry a sealed container with you, the water will get muddy over time and this could be an issue if you are traveling somewhere that you can't freely switch out your water container. Another option is an Aquash brush. These brushes contain water in the handle and easily wipe clean on your cloth between colors. This synthetic brush has a good snap back that can even work well with lettering. Artist Nicole Miyuki has taught a whole series of tutorials using this brush!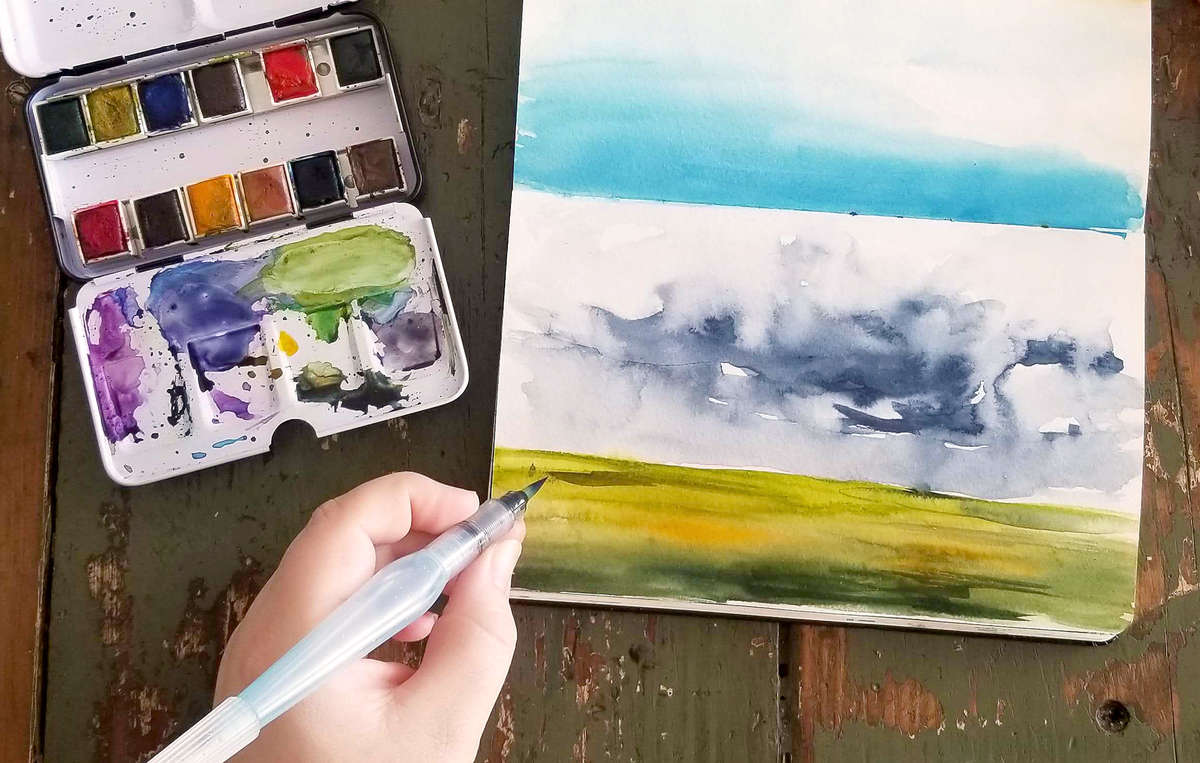 As discussed in our Holiday Gift Guide, there are a variety of papers that can be used when watercoloring. For compact travel, Moleskin travel journals fit the bill perfectly. These are the perfect size for carrying around in a bag or purse. They contain acid-free cold press 135lb watercolor paper, have an expandable inner pocket and outer elastic to help hold closed any added papers you might be holding on to, and a hard cover to protect your art within.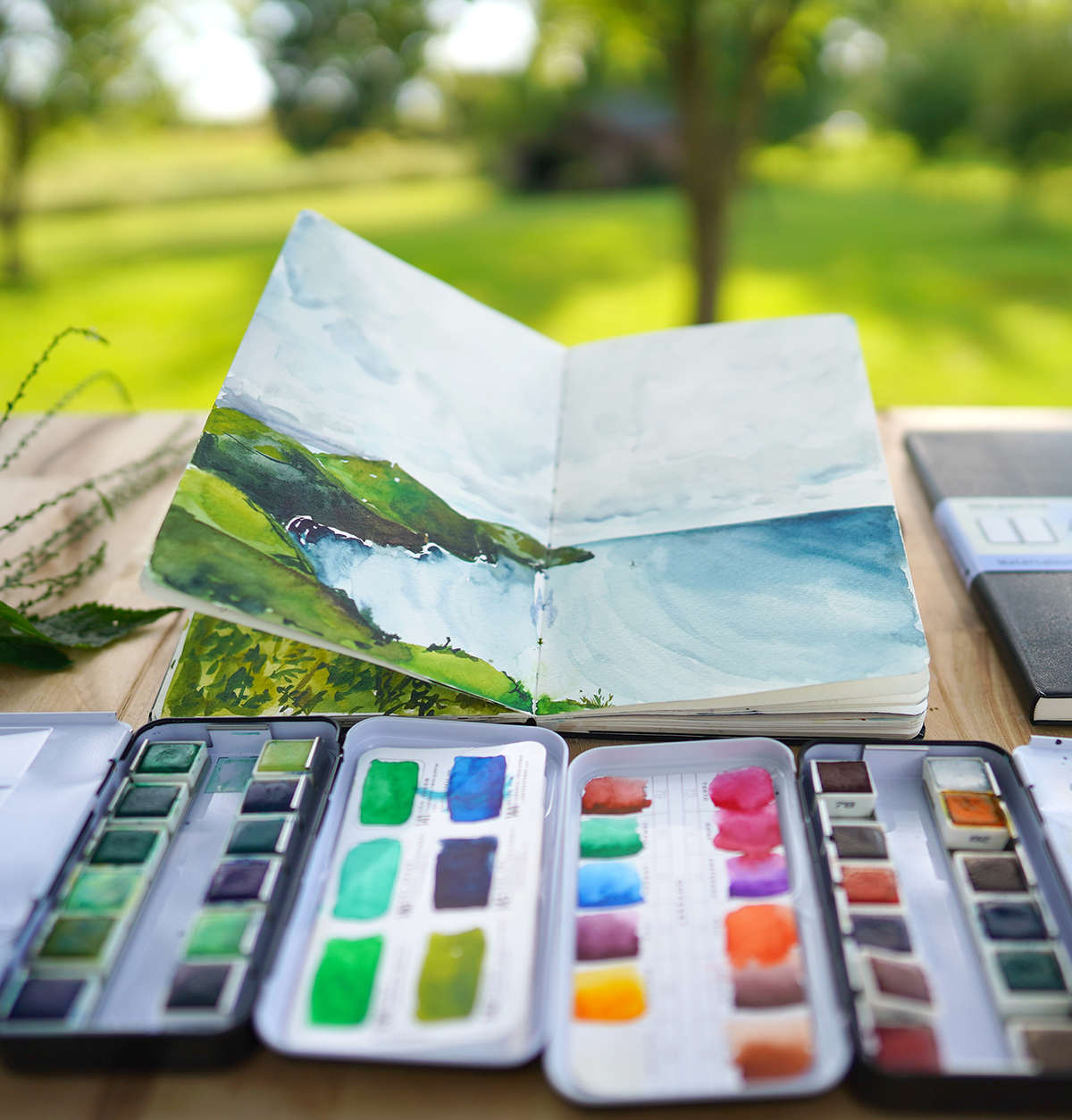 With these supplies in hand, you can easily pull them out whenever your muse may come. Whether it's on a plane, in the car, hiking in the mountains, or sight-seeing a new city, you can really take living in the moment to a whole new level. Take a pause during your travels to capture the beauty in the world around you in real-time!
Learn how to paint the Blue Buildings inspired by Sarah's travels and take inspiration with you everywhere!
---
4 comments
---
---