Beginner Animal Watercolor Paintings
You know the moment where you are scrolling Pinterest and see the most adorable painting of an animal? One that you would love to have a copy of to hang on your own wall? You can see it in your mind's eye framed and hung perfectly. Or maybe as a gift for your grandma who has everything. What says love more than a hand-made, heart-made gift?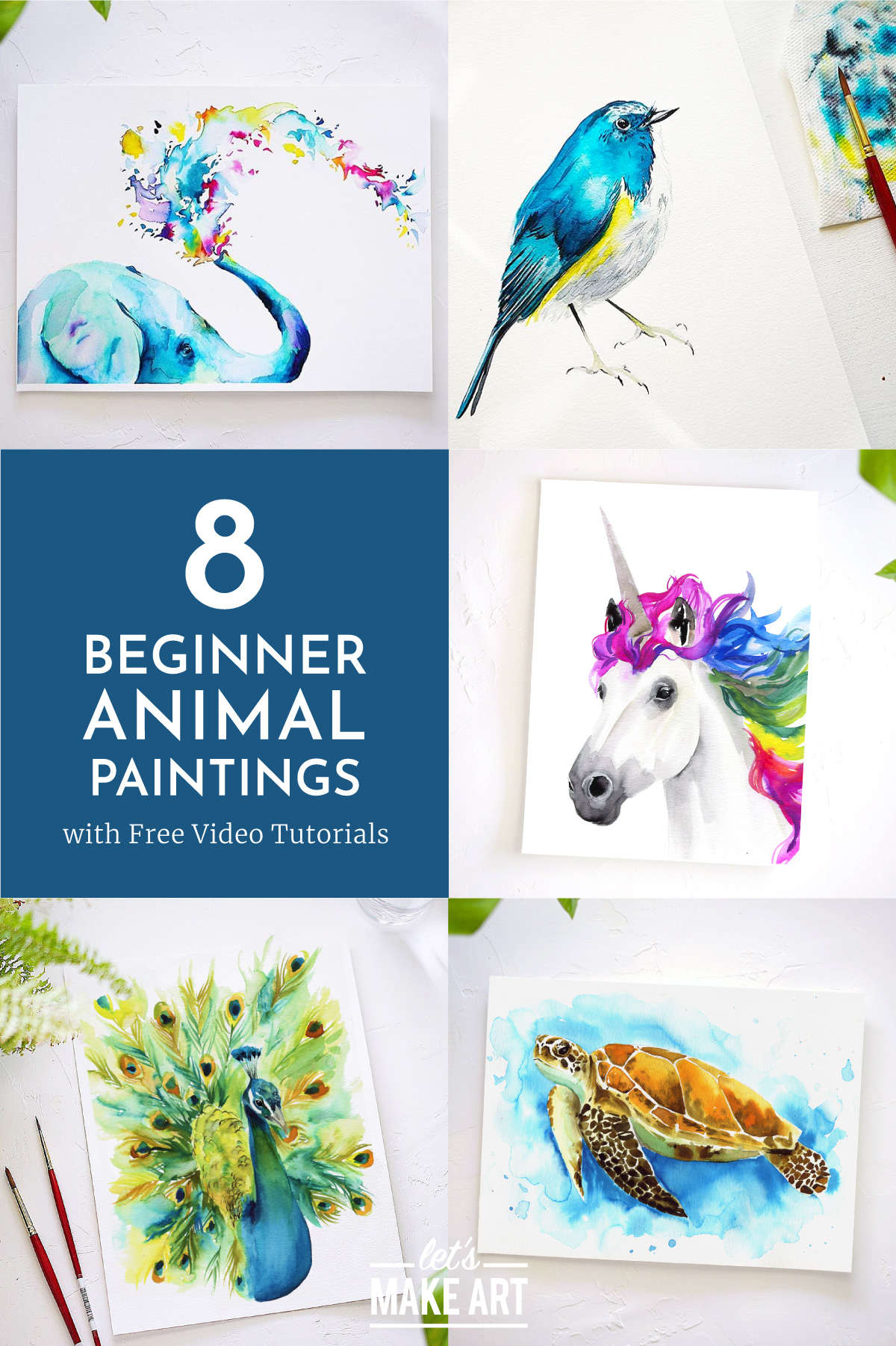 Artist Sarah Cray has come to the rescue in her watercolor tutorials with Let's Make Art. Each watercolor kit teaches different techniques that help you to build upon your skills to create your own. Whatever you do, as you play with these fun animals, don't judge until you are finished. Animals are notorious for looking wrong until the very end!
In the end it doesn't matter which painting you start with. Pick one that speaks to you and you will find the mystery of watercolor is not really a mystery at all. When it comes to animals, they always look strange until the very end, but once you get there something magical will be staring back at you.
---