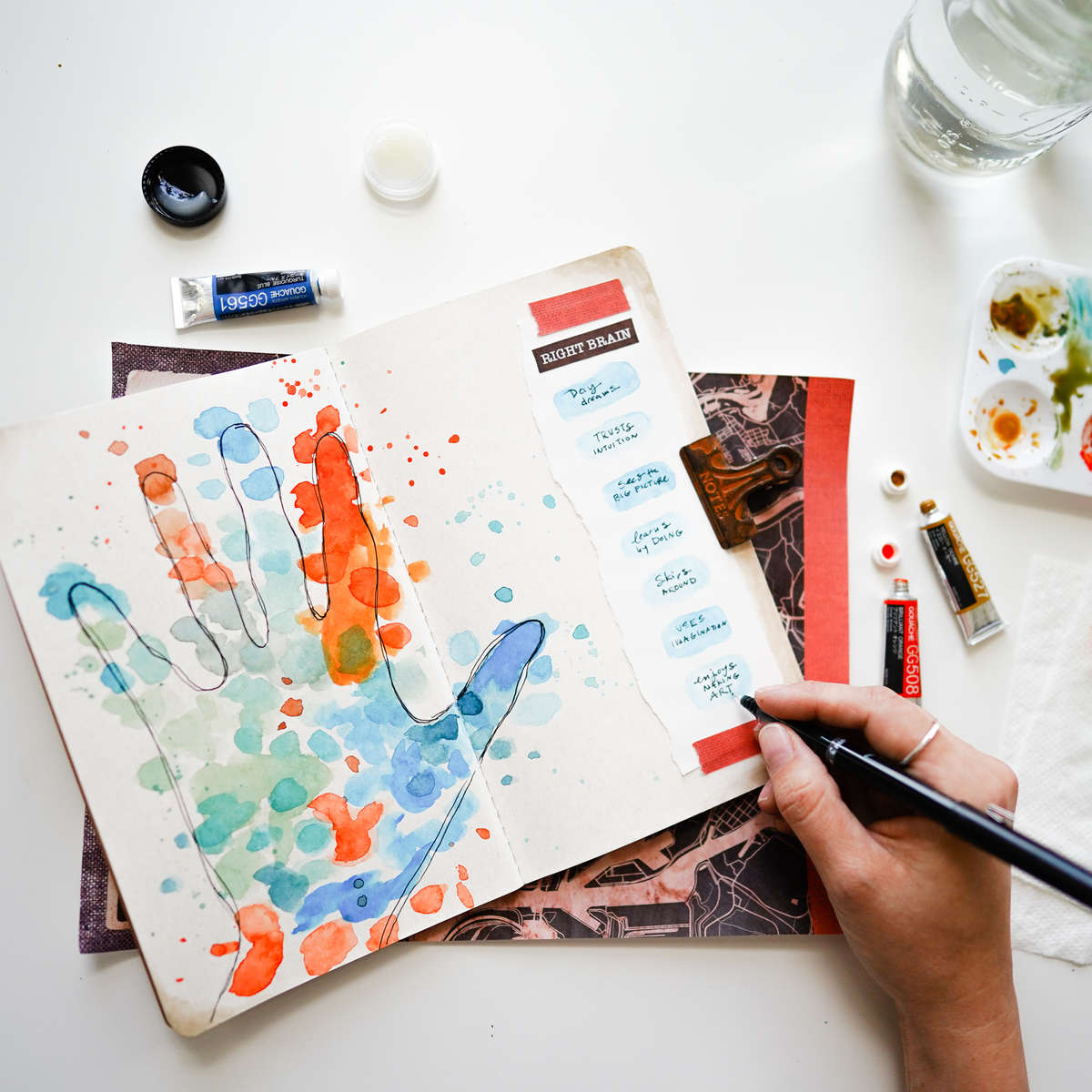 Exploring the Right Brain / Left Brain
Are you right-brain dominant or left-brain dominant, or more of a combination? Everyone is so unique and different, which makes this colorful art journaling project even more fun! Explore your characteristics, identiy your own strengths and weaknesses, and consider ways you can develop your non-dominant side.

Fun fact: The right brain controls the left side of the body, and the left brain controls the right side of the body!
Learn with Let's Make Art
Supplies Used to Make This Project