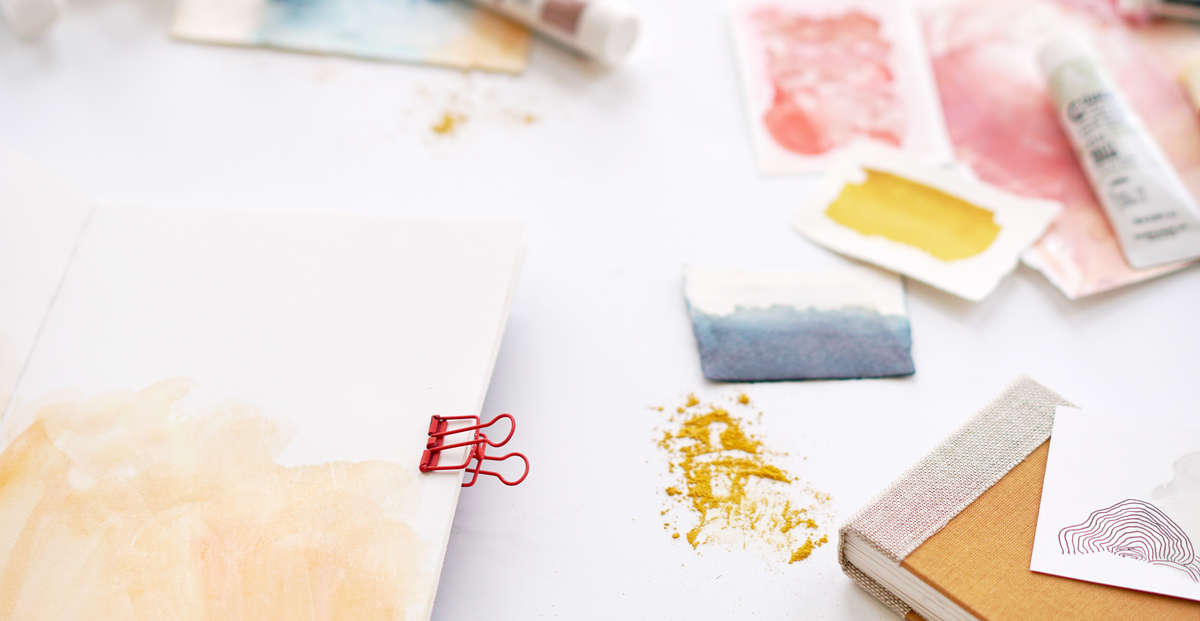 Have an artist on your list this year?
It can be such a challenge trying to find the perfect gift for someone. That thoughtful gift that will lift their spirits and show them how much they are loved. If you are new to the art world, it might get a bit overwhelming. There are different types of paints (even though they are all watercolors), paper described by weight, and so very many kinds of brushes. How do you know where to start? Here. Start here. Whether the artist on your list is just starting out or has been painting for a while, we'll help you find the perfect gift.
Watercolor Subscription Box
If you don't want to try to guess what your loved one wants or needs, then the monthly
Let's Make Art Watercolor Subscription Box
is the choice for you. This monthly delivery of happiness will be sure to surprise and delight its recipient.
Each box contains four watercolor kits and coordinating supplies to create each painting (brushes and palette not included). Tutorials are released weekly to take you step by step through each painting. Each tutorial highlights different techniques to help teach basic concepts that can go on to be used in many applications. This option is truly the gift that keeps on giving.
Lettering Boxes
In addition to watercolor boxes, we have lettering boxes as well! This monthly subscription is filled with beautiful project kits, with each box teaching a new medium for lettering. There are video tutorials to accompany each project.
Individual kits are available for each of the projects Let's Make Art has released. Pick out some favorites, grab some brushes, and your gift will surely be a hit!
Don't think a kit is quite what you're looking for? Sometimes a few new supplies is all you need to inspire creativity.


Watercolor Paints
Cake and pan sets: These paints are the best way to go when traveling as they are already dried and ready to paint. These sets are also pigment based, so they are light fast. The Watercolor Confections travel sets are small, compact, and have the most beautiful colors. Here they are in use by our watercolor artist Sarah Cray.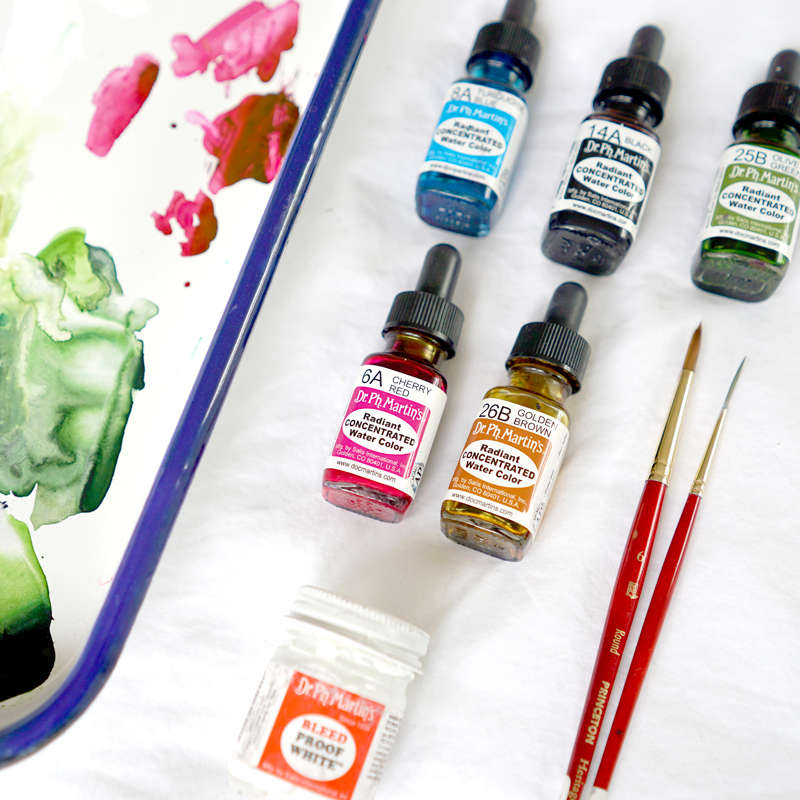 Liquid Watercolor Paints are known for their vibrant hues. Let's Make Art uses Liquid Watercolor in all of our project kits -- they are great for beginners, illustrative style, and any painting where you want to produce rich, beautiful colors.
Brushes, Palettes and Pens (oh my!)
Brushes vary by shape, size and brand. The watercolor tutorials with Let's Make Art almost always use round brushes (sizes 2 and 6).
For lettering, we love the smaller round brushes or even the aquash brush, which has a slightly stiffer brush easier to control for the thicks and the thins of lettering.
For the Super Fan or Artist who Has it All
For the artist who seems to have it all why not add in some fun items they will love but may not have thought about for themselves?
Once you've chosen an amazing gift for your loved one, consider joining in the fun. There is no better gift than time spent together and the memories created. Paint night with a date or your family, or a girls' night in would really be the best gift ever.
Join our newsletter today and never miss another tutorial!
---