Handmade Watercolor Cards For Your Punny Valentine


Because who doesn't love a good pun?

watercolor tutorials
mermaid - avocado - tulip - moon
Valentine's Day: you either love it, hate it, or tolerate it. No matter if you go out for dinner, go big on gifts, or treat it like any other day, it's never a bad time to tell someone you love them with a handmade card! Art is a way to say the things you don't always have words for, and what better way to make someone's day than with simple and quick watercolor projects. Check out these 4 mini watercolor tutorials specifically for a slightly silly valentine!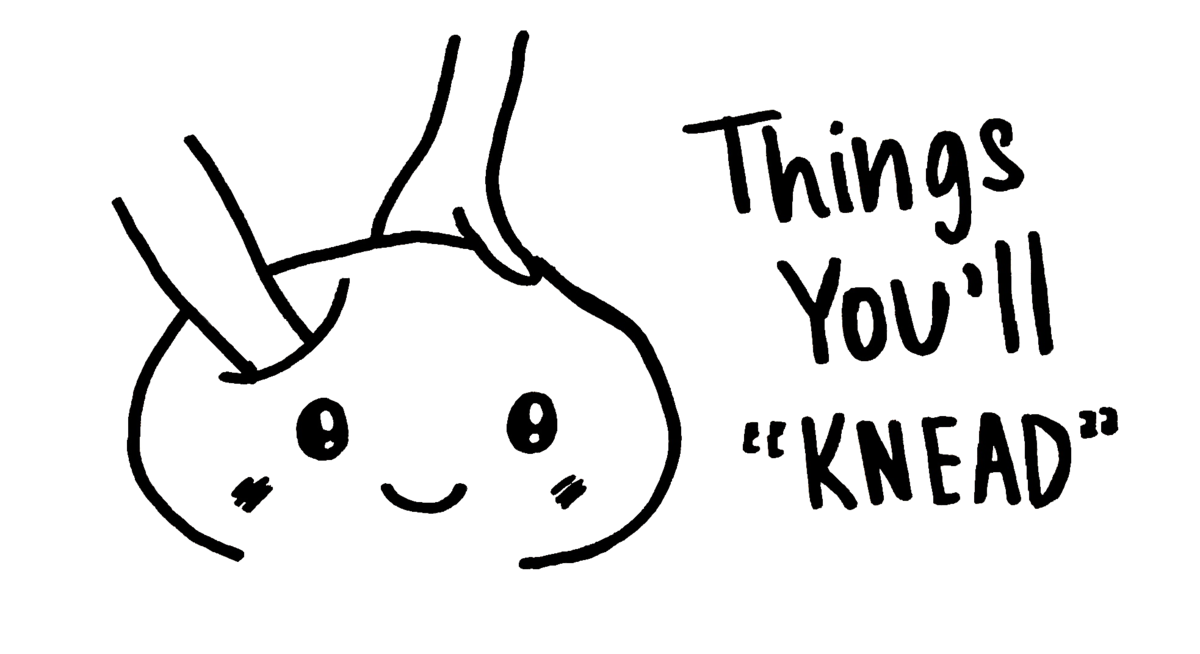 All you really need is watercolors, a brush, watercolor paper (and
Bleed Proof White
for the final project). Whatever paint brushes you have on hand will work just fine, but if you'd like to add some new supplies to your arsenal, we recommend the
Round 2 brush
, the
Round 6 brush
, and
watercolor postcards
. Find paint options below!
Mermaid Tail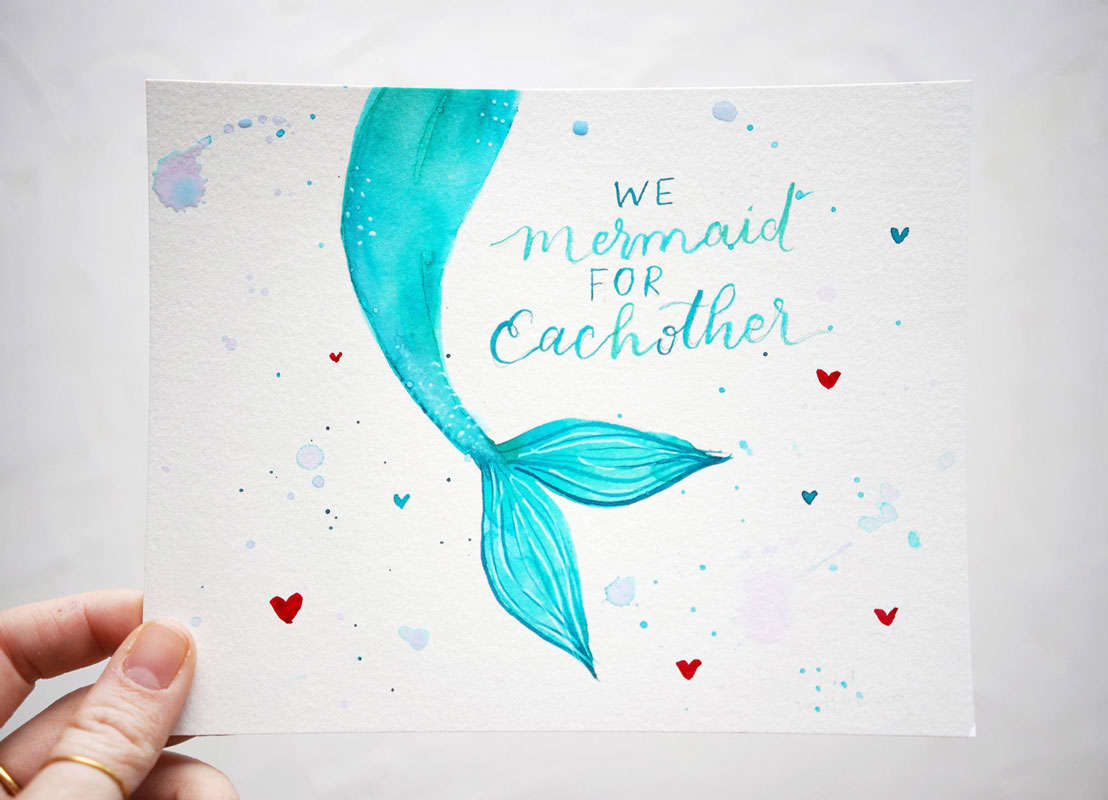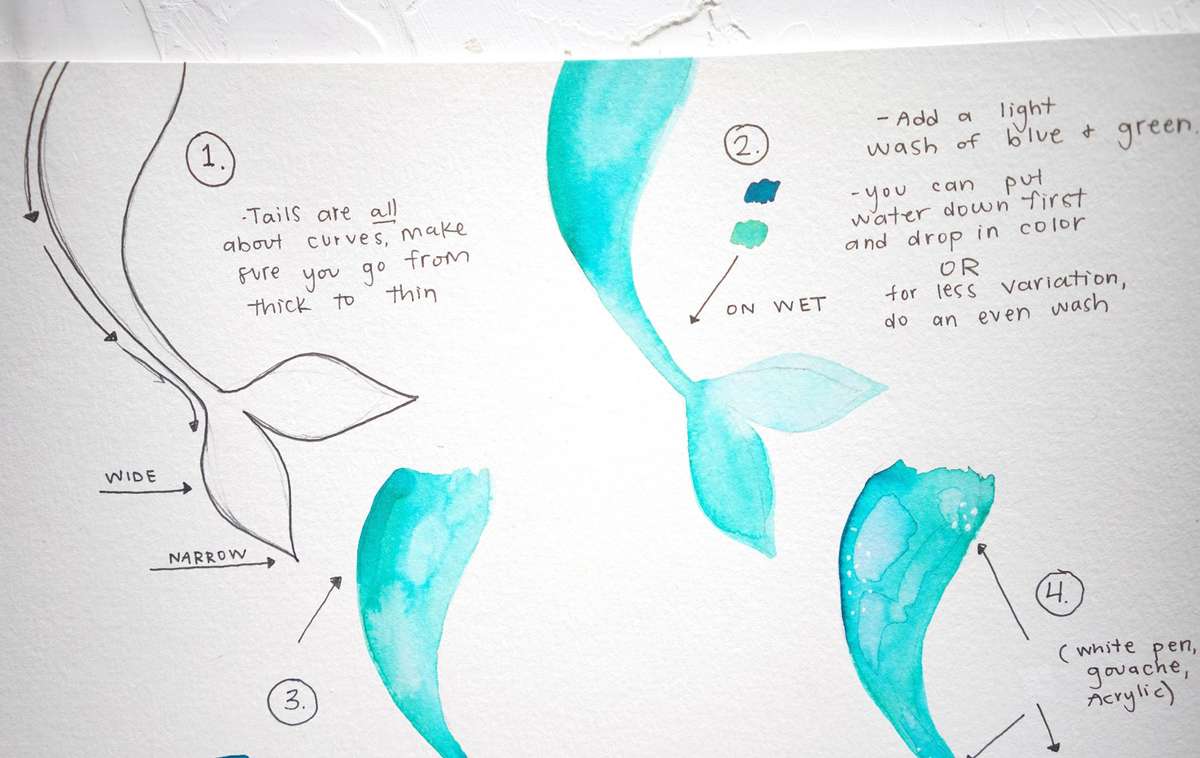 1. Draw the Tail
Tails are all about curves! Make the top of your tail thick at the top, getting gradually thinner on the way down. Think of the fins as two leaf shapes that connect. Feel free to use a pencil or graphite paper to sketch the tail shape - just use a light hand to prevent the lines showing under the watercolor!


2. Add Color
Add a light wash of
blue
+
green
. You can put water down first and drop in color using the
wet on wet technique
, OR for less variation, do an even wash.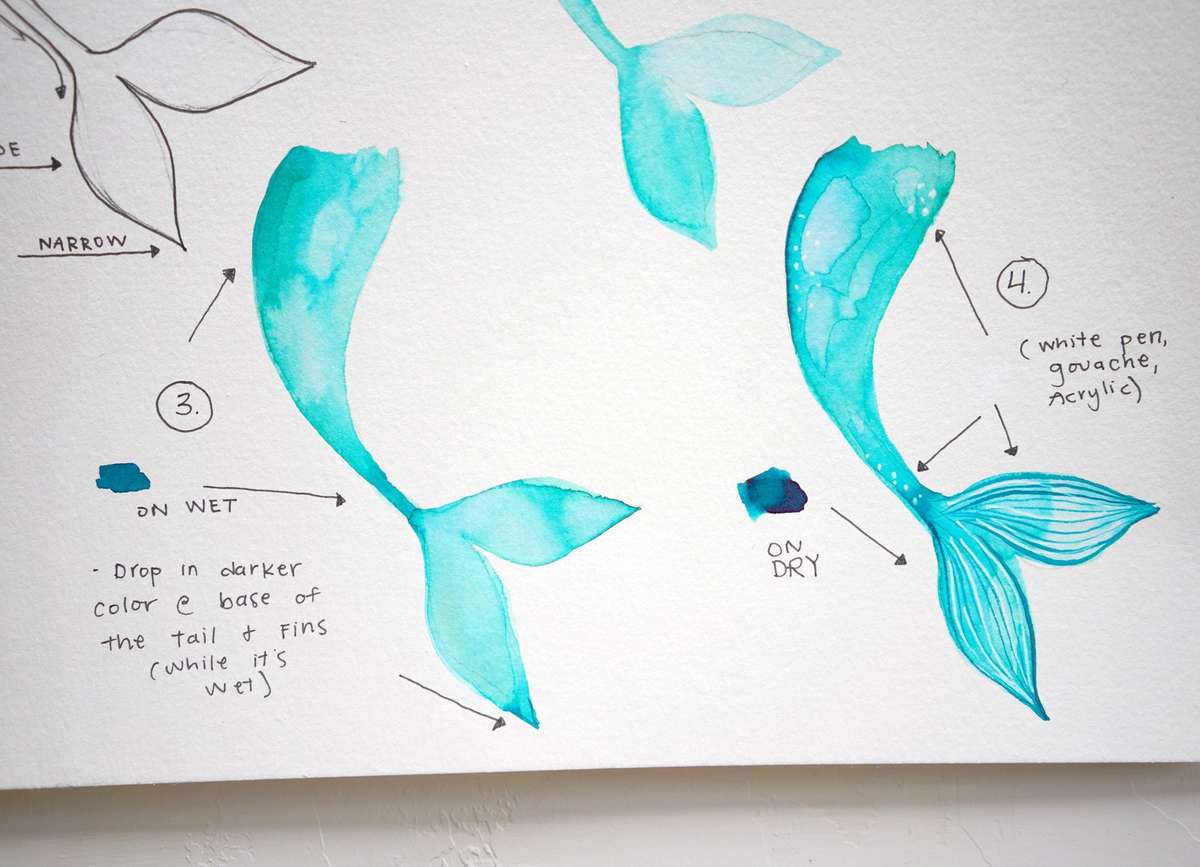 3. Add Dimension
Drop in straight blue at the base of the tail and fins, again, using the wet on wet technique (while the first layer is still wet).
4. Add Details
Using the
wet on dry technique
, add lines to the tail using straight blue, then use either a white pen or white acrylic paint to add small dots for highlights.
Try these alternate puns:
My heart flips when I sea you
Call me on my shellphone
Tail me you'll be my valentine
Avocado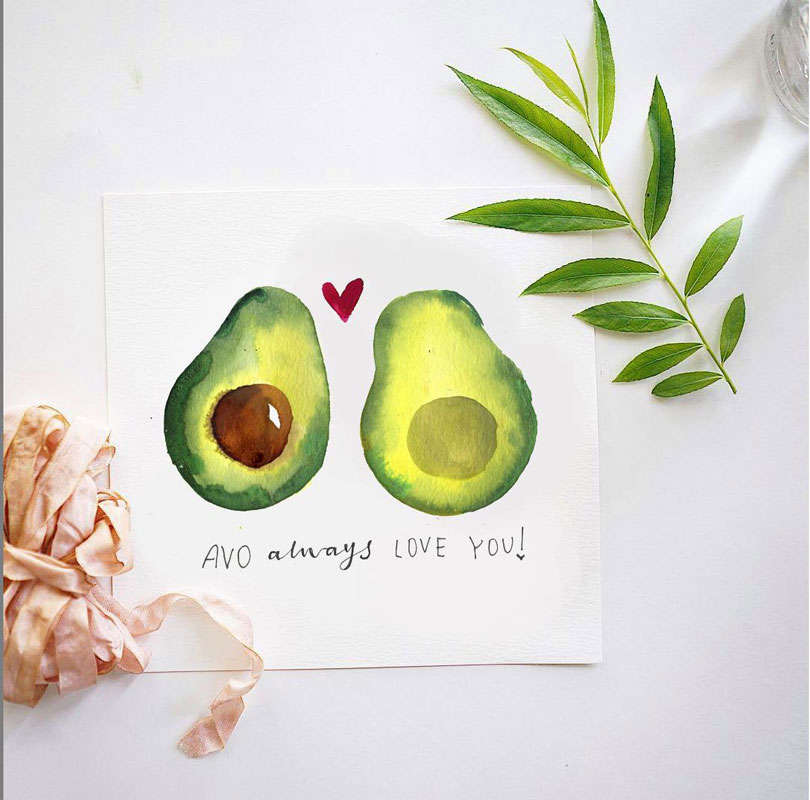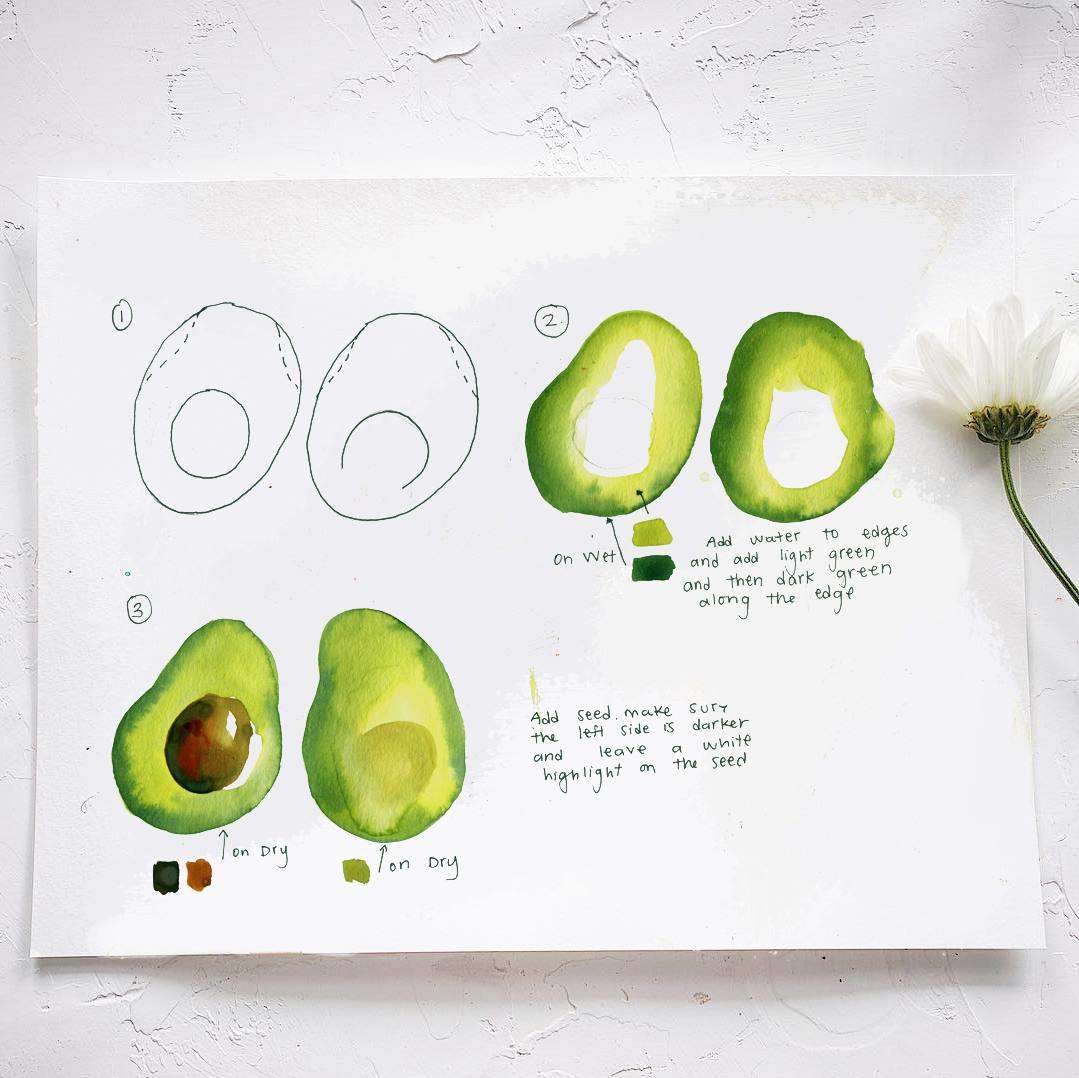 1. Draw outline

Start with two oval shapes, outlining a circle on the bottom of one oval and a half circle on the bottom of the second oval. Make two
concave
lines at the very top to about a quarter of the way down the oval to create the shape of an avocado.
2.
Add color
Using the wet on wet technique, add water to edges. While still wet, add
light green
first and then
dark green
along the edge. Let dry completely.
3.
Paint the seed
Using mixtures of green and
brown
, fill in the full circle on your first avocado slice. Leave space for a white highlight and make sure the left side is darker to give it dimension. On the second slice, fill in the half circle using light green. This wet on dry technique will allow the color to dry in only the half circle, creating the look of an indent where the seed once was.
Try these alternate puns:
You are my better half
You guac my world
You're everything I avo wanted
Tulip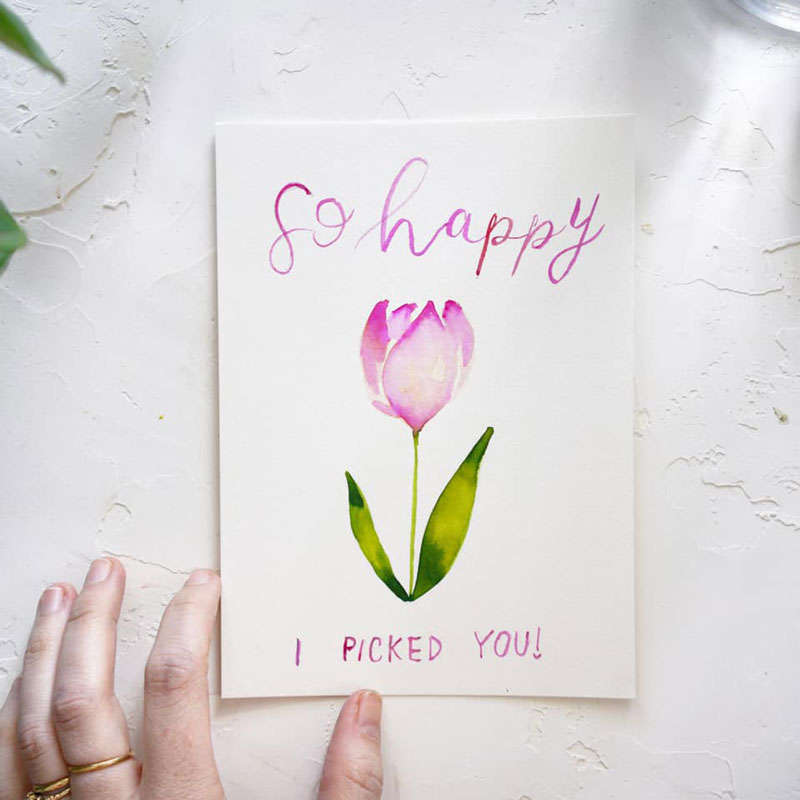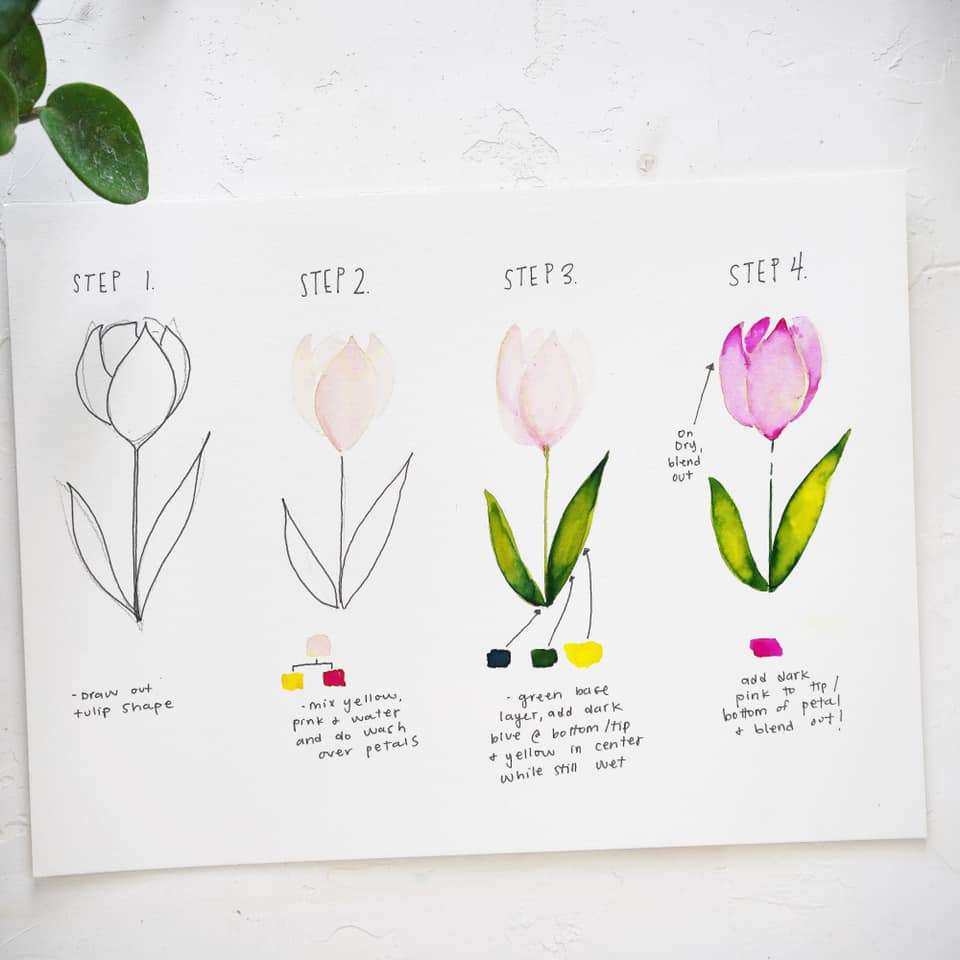 1.
Draw outline
Lightly sketch the stem, then make elongated football shapes for the leaves. The petals are a similar shape, but shorter and wider. Only the top halves show in the back.

2. Paint the petals
Mix
yellow
,
fuchsia
, and plenty of water. Paint a light wash over the tulip petals,
one at a time.
3. Paint the stem/leaves
Paint a
green
base layer. While wet, add
dark blue
at the bottom and tips of the leaves and a drop of yellow in the center.
4. Petal shading
Add a touch of straight fuchsia to the tip/bottom of the petals and blend out.
Try these alternate puns:
Pick me to be yours
Let's put our two lips together
Our love is in full bloom
Moon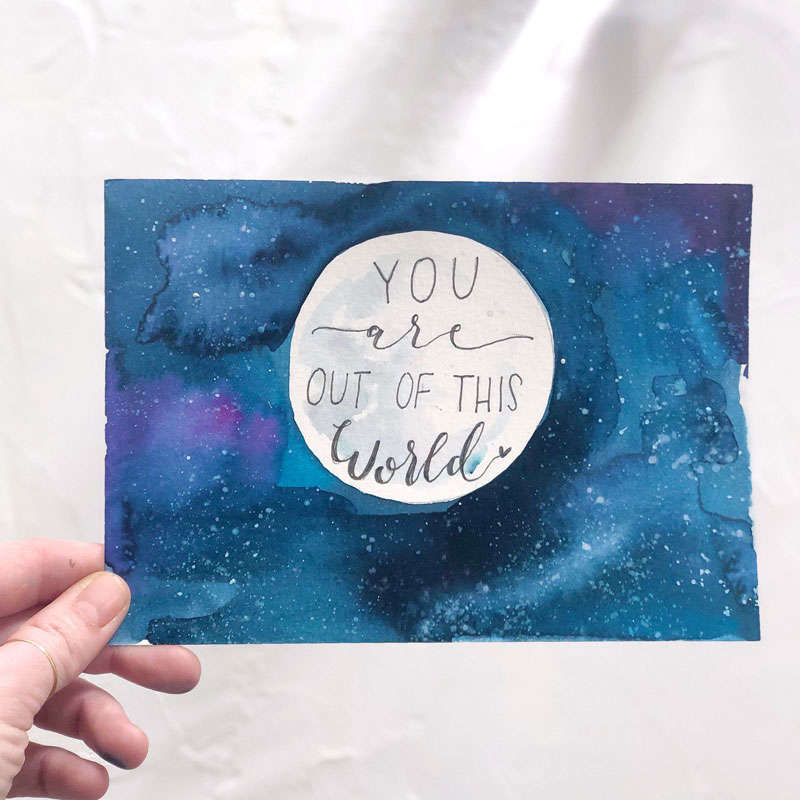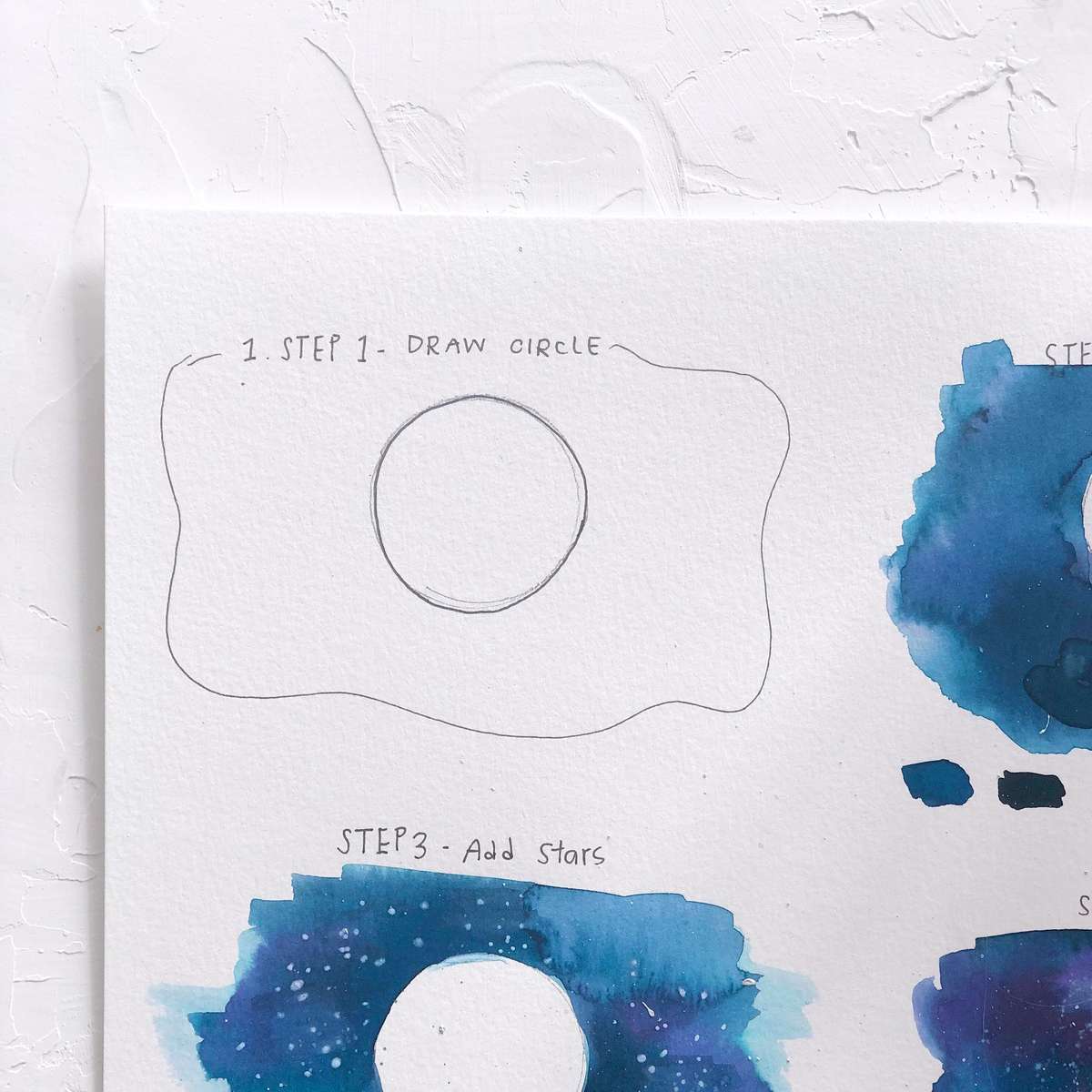 1. Draw a circle
Yep, it's really that simple! Create a loose rectangle shape around the circle to act as the sky.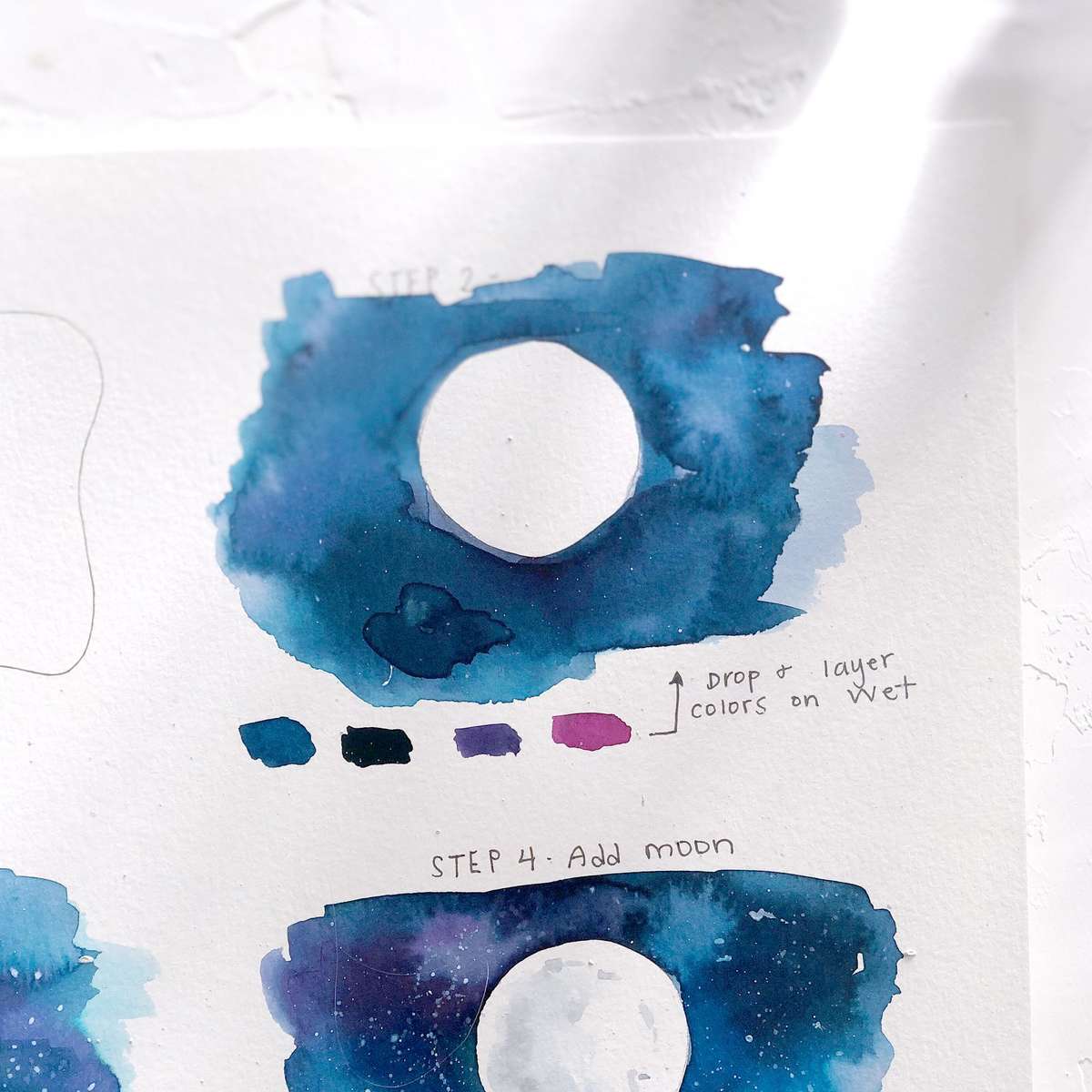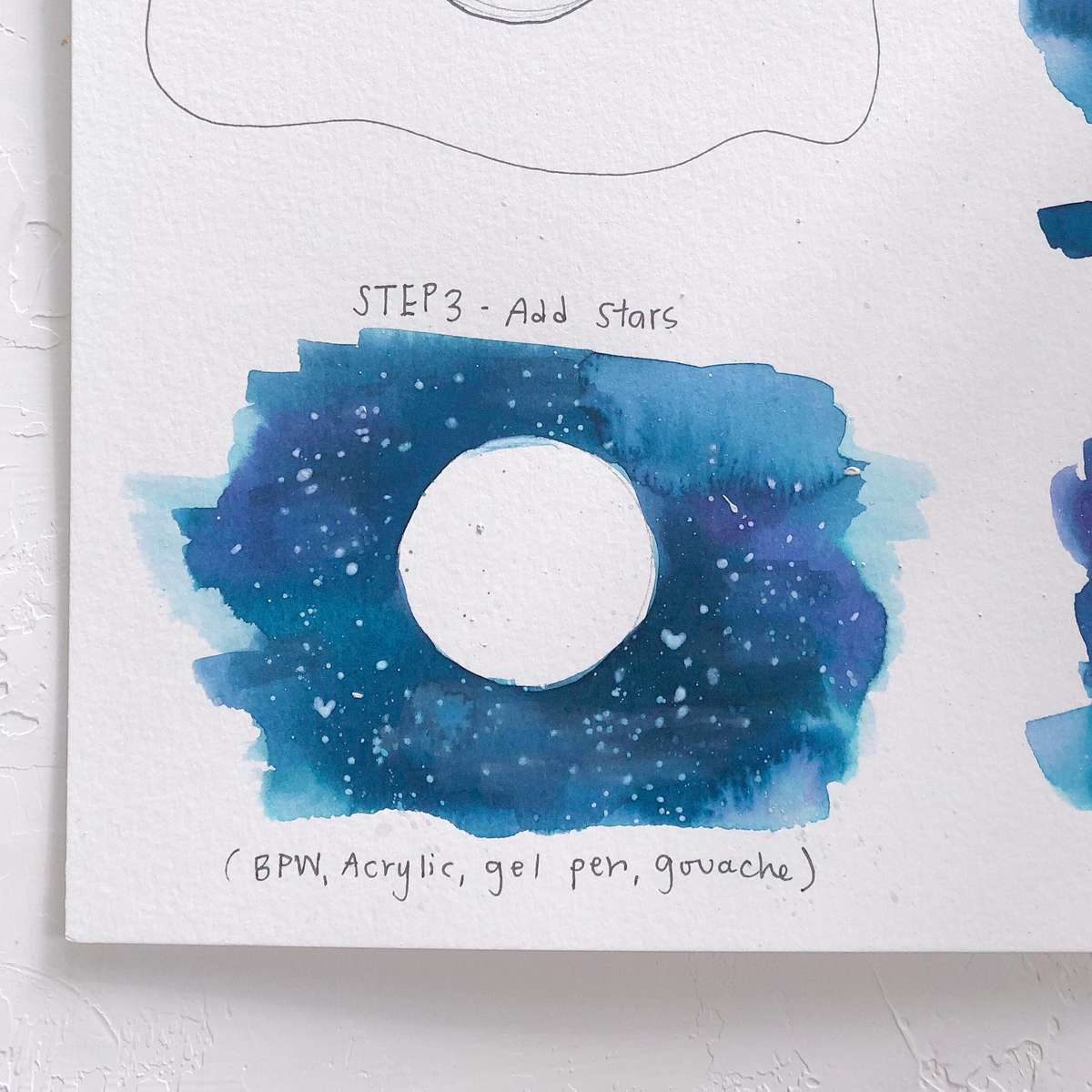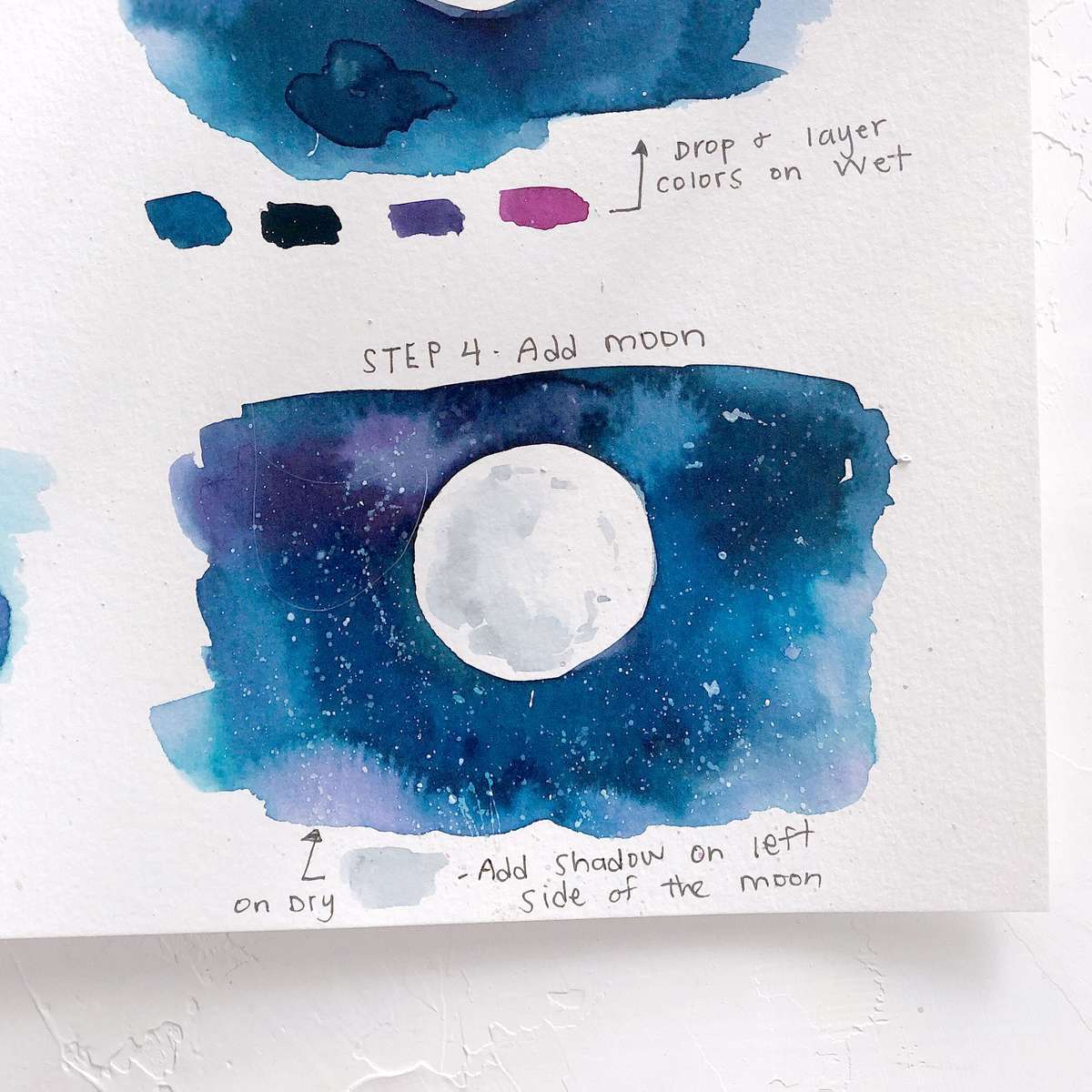 4. Add moon
When dry, create a shadow on the left side of the moon using a light gray wash.


Try these alternate puns:
I'm over the moon for you
I thank my lucky stars for you
You are my moon and stars
Want to join our Facebook Watercolor group?
This is your space to share your art with other watercolor enthusiasts, stay in-the-know about important updates, and be the first to get your hands on exclusive surprises - like this one!
Join The Group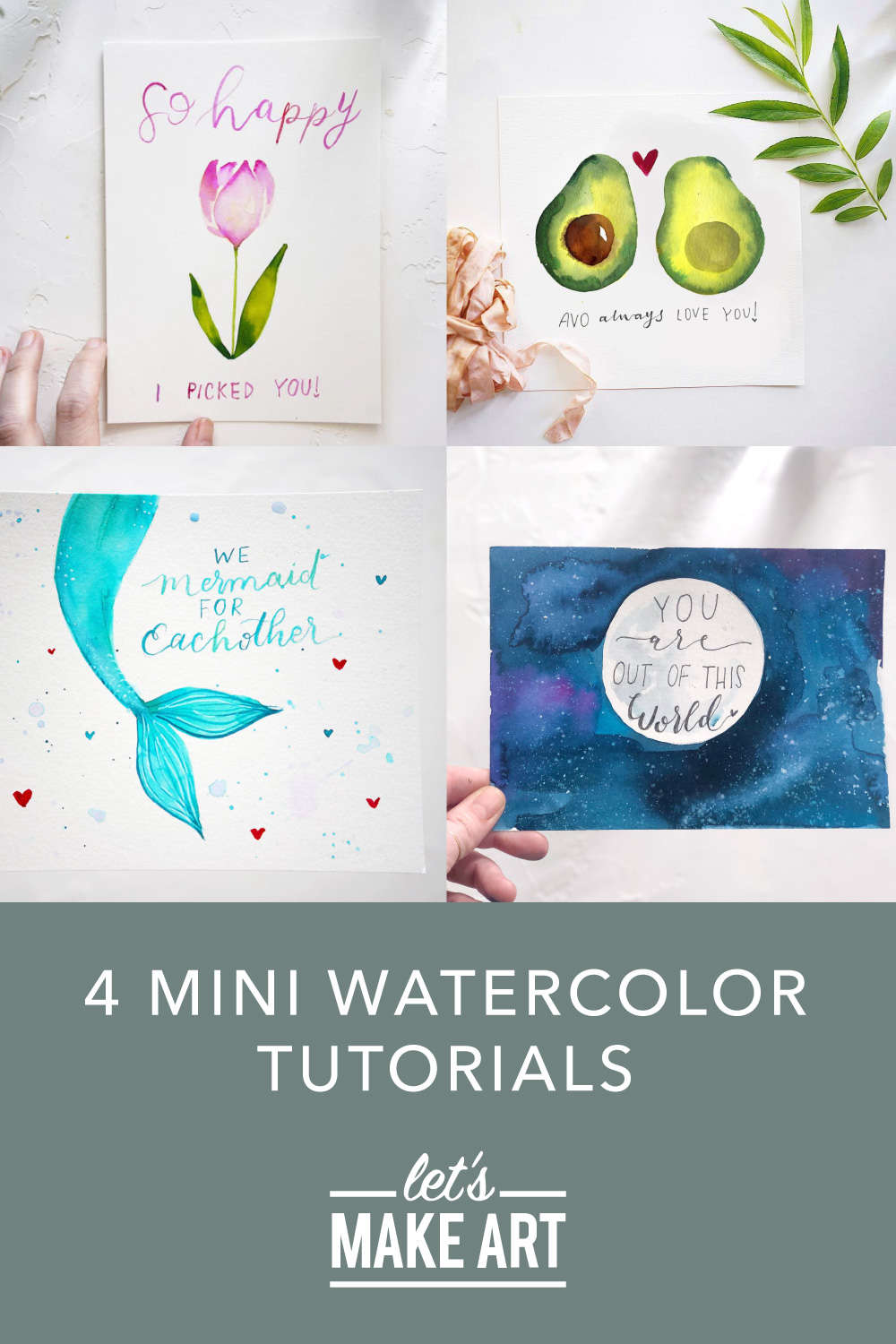 ---
18 comments
---
---